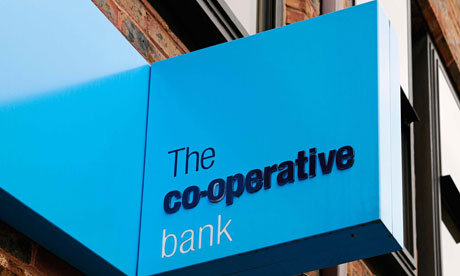 The Co-Op Bank is to reward its staff for 'delighting' their customers through excellent customer service, not for selling products!
In an announcement earlier this week, Barry Tootell, the bank's chief executive, said 'Many people are crying out for a high street bank they can trust and we are  committed to providing customers with an alternative which puts their needs and  experience first, rather than seeing them as sales targets.' 
It's an interesting and refreshing approach and this attempt to (re)build trust with customers, if done properly, could be a real differentiator.
I've written before about the problems that the 'banking culture' has created (both for customers and for the banks themselves) and it's good to see that the Co-Op seem to be recognising the need to address that!
Our definition of culture is 'the way we do things around here' and a great way to get a feel for it in any business is to ask 'what do people get rewarded for here?' If it's 'high pressure sales', guess what, people focus on this!
A key step for any business in doing that is to reward the behaviours that you want. It's the 'R' in UBER Culture which is Characteristic #5 of The 7 Characteristics of 3D Businesses – Create An UBER Culture!
The key ingredients of an UBER culture are:
Everyone Understands what's expected of them and behaves accordingly and consistently as a result
Systems and processes are Built to reinforce and support those values and behaviours
People are Engaged, Empowered and Encouraged to deliver them
People are Rewarded and Recognised for doing it!
The Co-Op appear to have established the behaviours that they want and will be Rewarding people for delivering great customer experiences – that has to be a good thing!
So, what do people get 'Rewarded' for in your business?
If you want more, feel free to download our toolkit which expands on the key elements of UBER culture, provides you with some tools and techniques and crucially helps you see how you measure up!